Welcome to the Class 1 page...
Take a look at what we have been learning and let us know what you think.
W/C 14/1/19
This week we have been introduced to our new book- Traction Man! Which is linked to our topic of Superheroes. We have had a letter from Mini Grey the author of Traction Man, asking for help to write a new adventure for Traction Man to go on. So we have been looking at different settings in stories and what key things we need to include. We have learnt all about adjectives this week so that we can include them in our stories!
In maths we have been looking at number bonds. We have focussed on making sure we all know our number bonds to 10 but some of us have moved onto number bonds to 20. It is essential that everyone knows their numbers bonds to 20 by heart by the end of the year so this is going to be something we are practising a lot!
In topic this week we have made some capes for Traction Man. We have had a look at different materials and what materials would be best for Traction Man. We have designed the cape and then had a go at making them! They all look amazing and I am sure Traction Man cannot wait to wear them on his next adventure!
Miss Stead
W/C 7/1/19
Happy New Year and welcome back Brilliant Bears! I hope everyone has had a fantastic Christmas! I have absolutely loved hearing everything that Santa has brought to our children and listening to all their exciting stories which they wanted to share.
We have been straight back into learning this week and I am so impressed at how much all the children have remembered. In maths we have been focussing on one more and one less. We are now superstars at that! In Literacy the children have been recapping their Set 1 and Set 2 sounds. They have also written a recount about everything that they have been up to in the holidays. In topic we have set some goals for what we want to achieve in the New Year. We are also starting our new topic of Superheroes! So on Thursday we had a Superhero dress up day which we all loved!
We are still collecting cardboard boxes and clean plastic boxes for our junk modelling to help us with our very exciting topic ahead.
Miss Stead
W/C 17/12/18
Christmas time! Another very busy week in Class 1! We have had our wonderful Christmas party, where we got to show off our dance moves, play some games, visit Santa, watch a Christmas film and have party food. Please check your children's bags for lots of Christmas cards, presents and other things which we have made!
Whilst we have had a busy week preparing for Christmas, we have also been keeping up with our learning. We have been learning about money in maths and different coins. If you go to the shops over the holidays, encourage your children to help you count the money and work out change. In literacy we have written our letters to Santa- we just hope that he is going to get them in time!
I hope you all have a wonderful and relaxing Christmas. Stay safe and I can't wait to hear from the children about everything that you get up to with them!
Miss Stead
W/C 10/12/18
Elf (Trixie) visited our classroom this week, she has been up to mischief. She has been hiding in our tree, she hid in our post box, she has been hanging on some string and she has been ripping up paper and making a mess. She has come to watch us all to make sure we are all behaving ready for Santa.
We have had our Christmas production this week- Lights, Camel, Action! We all tried our very best to show off all our hard work to our families. All our hard work paid off! We have made our own Christmas tree decorations which have made our class Christmas tree look pretty. On the last day of term the children will be able to take home their own decorations.
Miss Stead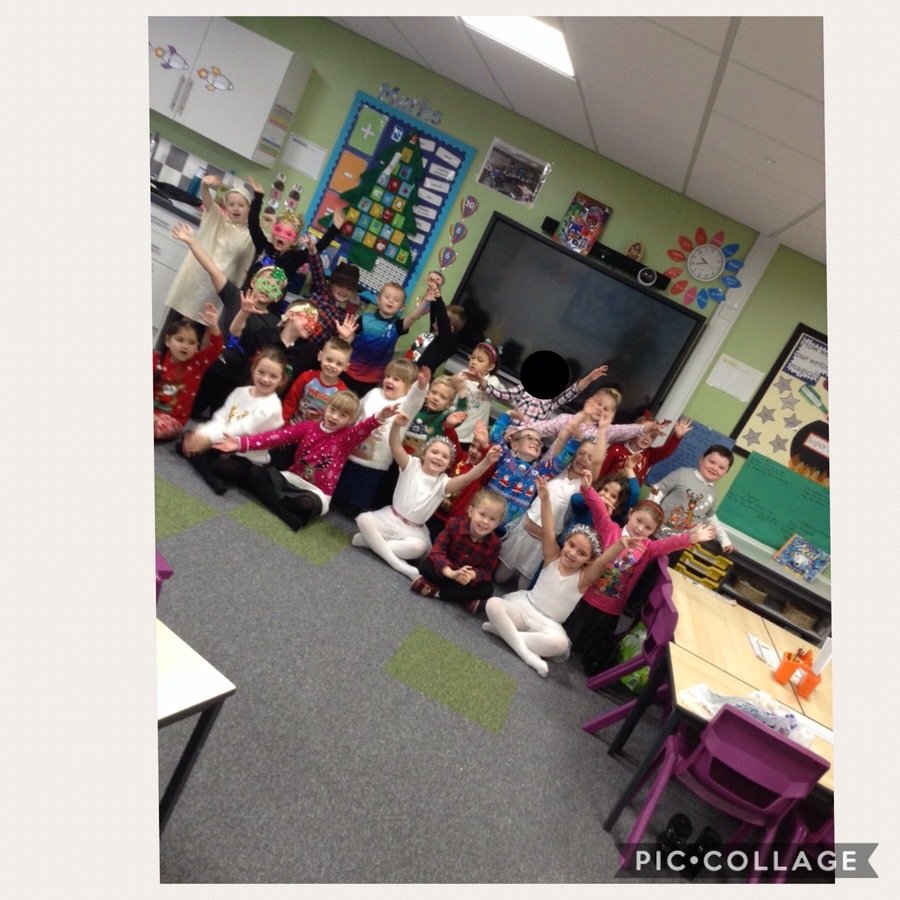 W/C 3/12/18
What an exciting week we have had! We have been to the Yorkshire Wildlife Park and had lots of fun and learnt lots of new things. Even though it didn't stop raining, it didn't stop us from having fun! We were able to see the lions being fed, the polar bears jump in the water, and the giraffes eating inside! We also did a workshop about polar bears, so we have learnt lots of new facts about polar bears by doing exciting activities. The children behaved so well and I am really impressed with all of them. Have a look at our photos below...
Miss Stead
W/C 26/11/18
We have had another very busy week in Class 1. It has been assessment week and I am so proud of all the children in our class. They have all tried their very hardest.
In literacy we have been looking at a book called Leaf, which is about a polar bear who is far away from home. We have had letter delivered to our class from Leafs family asking where he is, so we have been detectives investigating our school to see if we can find any clues. The children have then had to write letters back to his family to let them know what we have found.
In maths we have been looking at 1/2 of shapes, objects and numbers. The children have really impressed me with how much they already know!
We are in full swing for practicing our nativity, Lights, Camel, Action! If children could be practising their lines at home too that would be a great help.
All the children are very excited for our school trip to the Yorkshire Wildlife Park next week!
Miss Stead
W/C 19/11/18
In maths this week we have been looking at addition and subtraction again, I am really impressed with how much we have remembered so now we are going to be moving onto larger 2 digit numbers. In literacy this week we have been looking at poetry and rhyming. Some children in Read Write Inc have finished all their set 2 sounds now so next week they will be recapping all of set 2 again, and practicing how to write all the different sounds. We are focussing strongly at the moment on our reading skills and making sure we can all blend consistently.
In topic we have been looking at the Arctic. We have done some science experiments to see what happens to ice when we put it in different places around our classroom. Groups of children came up with different places to put their ice to see where it would melt the quickest.
A reminder that we would like empty, small, one portion tins for our Christmas surprise. Also that money for our Yorkshire Wildlife Park trip is due on Wednesday 28th November to secure your child a place.
Miss Stead
W/C 12/11/18
Anti- Bullying Week and Children in Need!
There has been a lot going on this week in class 1! We have had class talks about bullying and how we need to speak out if we are unhappy about things. For Children in Need we have created Pudsey Bear an outfit in class, we had some very creative ideas!
In maths this week we have been learning about weight, capacity, length and money. The children have really impressed us with how much they know about all of these areas! In literacy we have been building up to writing our fact sheets about polar bears. Lastly, in topic we have been creating different art and design products for our new Artic display board.
We are starting to rehearse our songs and dances for our Christmas production.
Miss Stead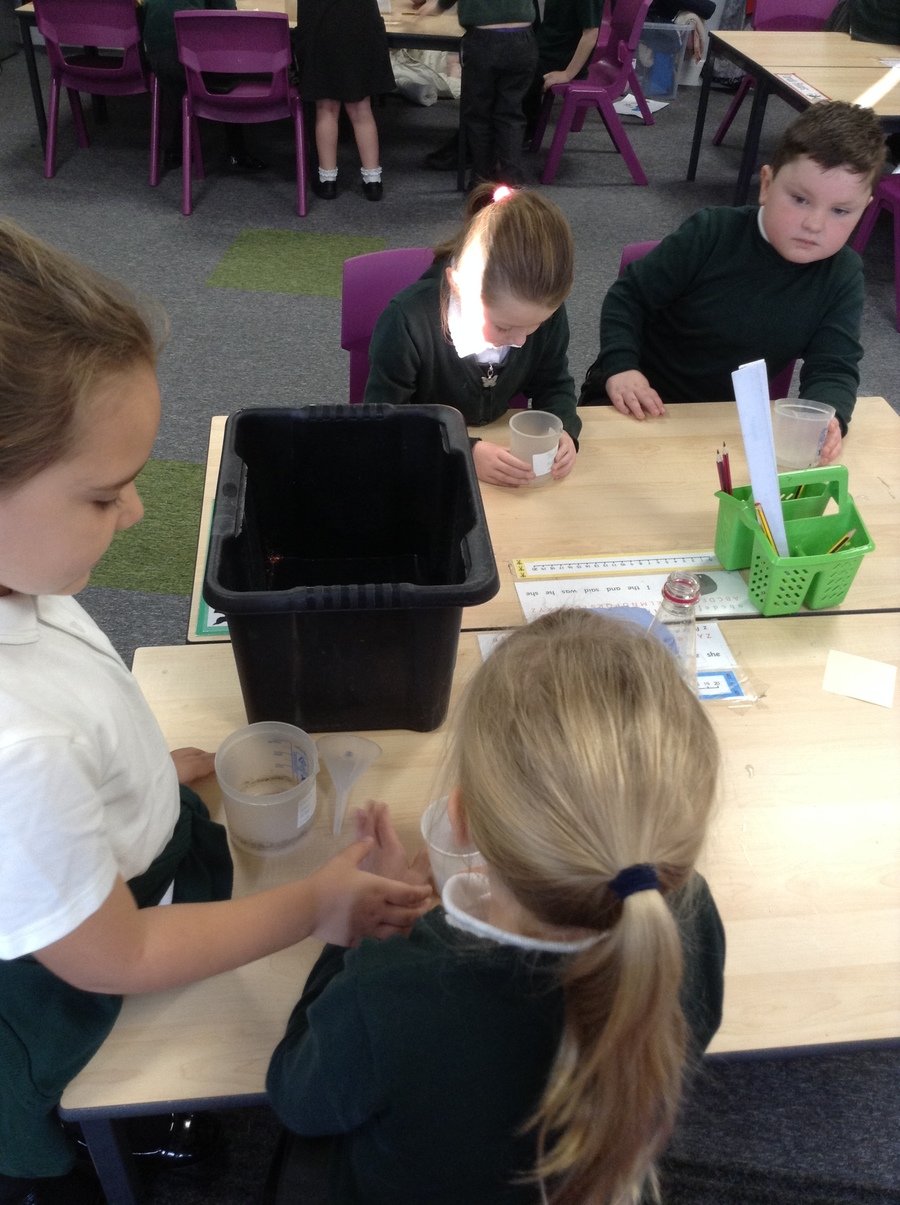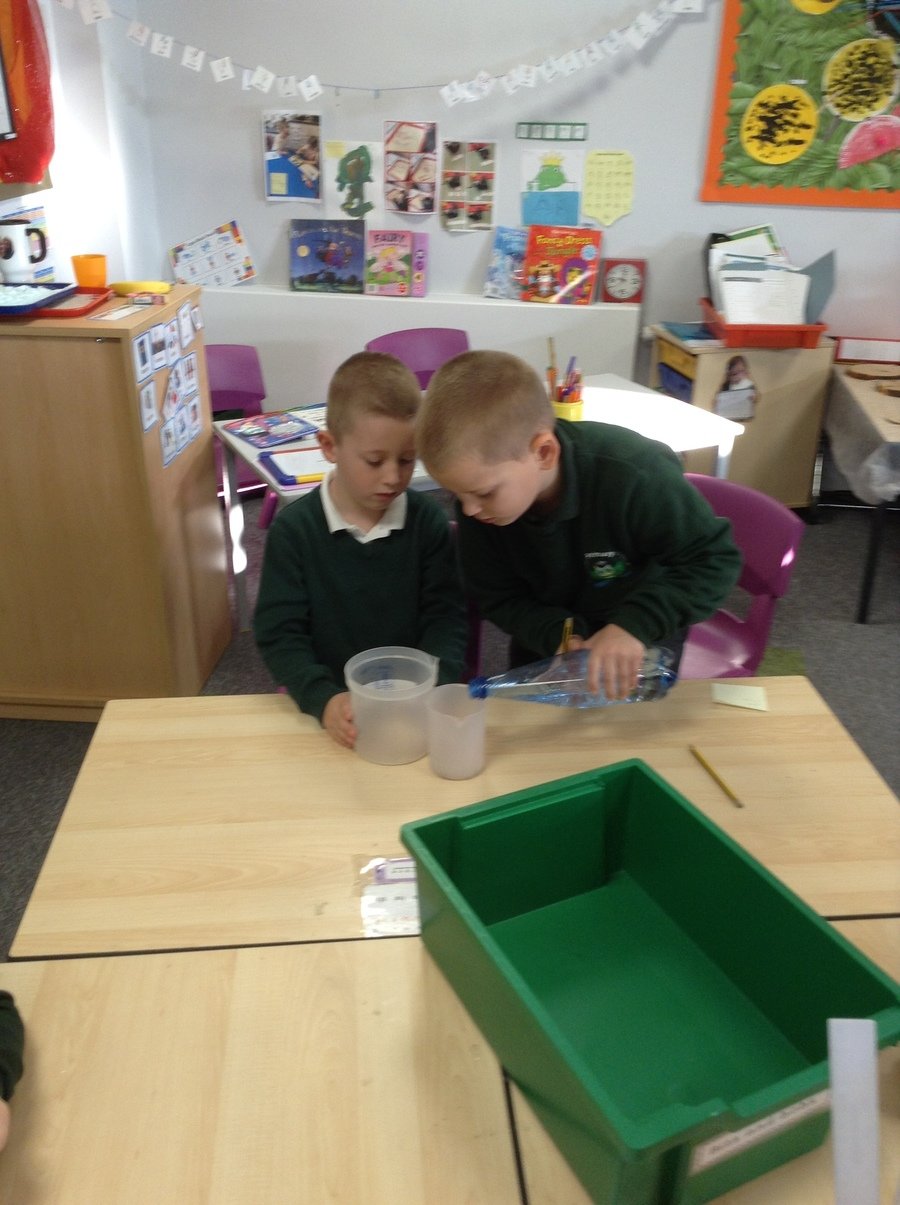 W/C 5/11/18
Welcome back to school! I have loved hearing about all the fun things everyone has been up to during the holidays, it sounds like some of us have had a very busy but fun week off! All the children have come back to school settled and ready to learn again which is brilliant to see.
This week in maths we have had a quick recap of counting in 2's, 5's and 10's, and remembering how to form our numbers correctly and the right way round! In Read Write Inc. we have done another recap of all our sounds we have learnt to date. We are now focussing on making sure we can write words with all our new sounds in, making sure that we are listening carefully to all the sounds in the word to write down. In topic we have made some sparkly firework pictures which all look amazing! We have also been learning about remembrance day and why it is so important so we have been making poppies for our classroom.
We have had the road safety awareness team in this week speaking to the children about how we stay safe on the roads. Talking about safe places to play, where is the safest place to walk when we are next to the road and we have been taught how to cross the road safely.
Miss Stead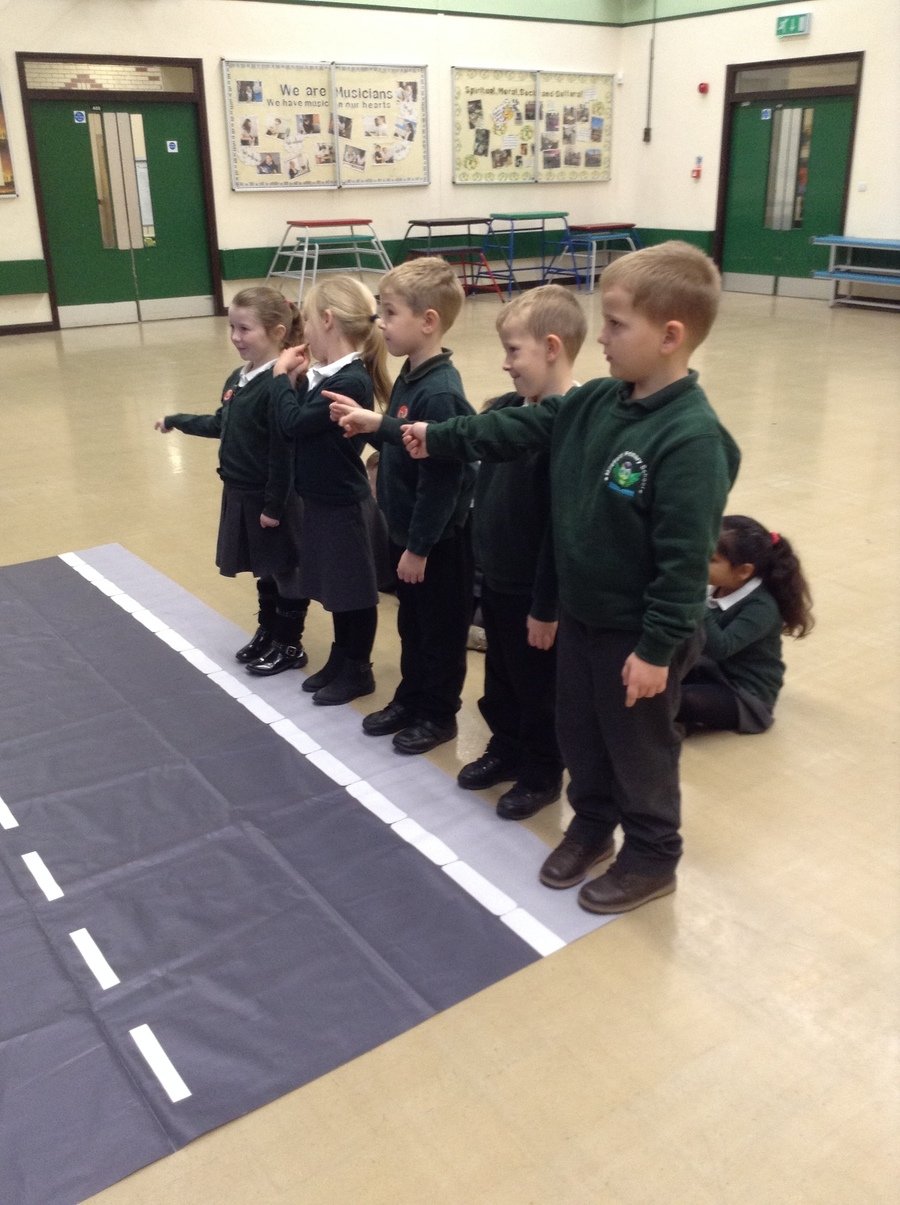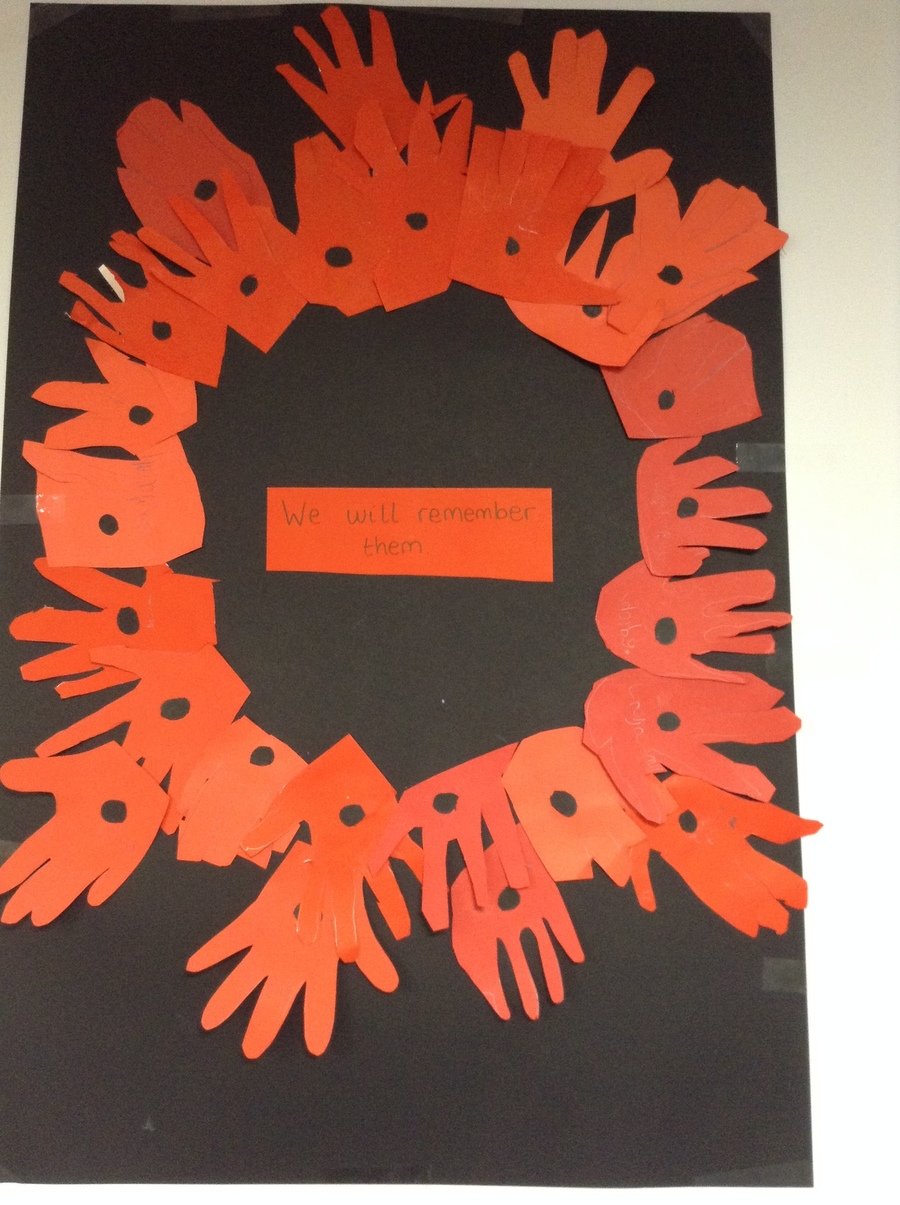 W/C 22/10/18
Halloween Week!
In maths this week we have been looking at 2D and 3D shapes, we have been on a shape hunt around our classroom and looked at properties of shapes. In Read, Write, Inc. we have been focussing on out Set 2 and 3 sounds. In literacy we have written a recount of what ostrich does during its day in the Savannah. We have made so much progress since the beginning of September and I am so proud of each and every child in my Brilliant Bears class!
On Friday we had some wonderful Halloween outfits- some were very scary! We had lots of fun doing crafts and making things, we also made some pumpkin buns! I hope you all enjoyed your last day of our half term! I would just like to say a huge thank you to all the children and parents for making my first half term at Milefield Primary school so welcoming, and I can not wait to see how the children progress through the year! Next stop- Christmas!
Over the next few weeks we will be developing our outdoors area into a Learning space. We have created a maths hut, a reading hut, a writing hut and a mud kitchen! We will be taking our learning outside during some morning and afternoon sessions. Please can I ask that both children and parents respect our outdoor area before and after school so that we can make the most out of our lovely space. We are very lucky to have it so we want to make the most of it!
I hope everyone has a wonderful break and I look forward to seeing you all again on Tuesday 6th November.
Miss Stead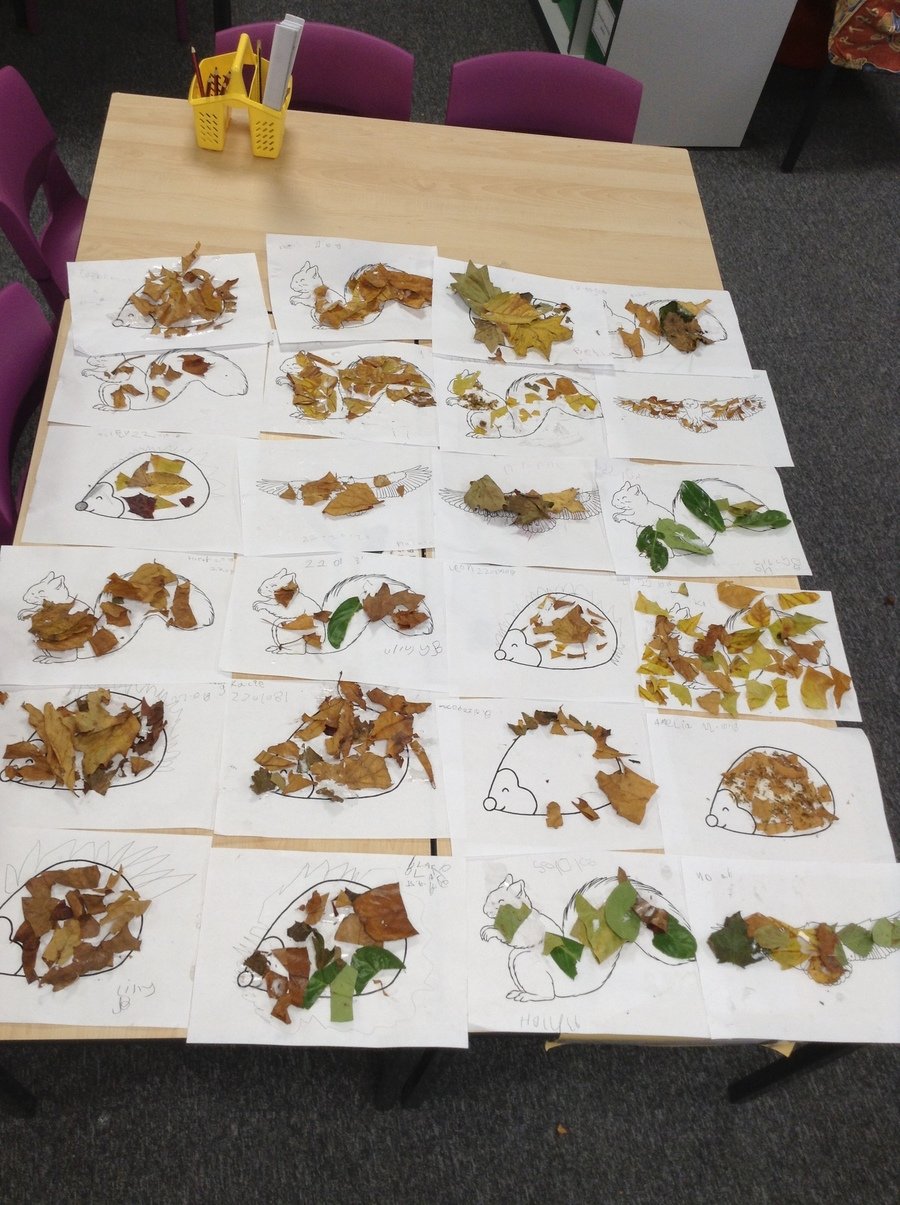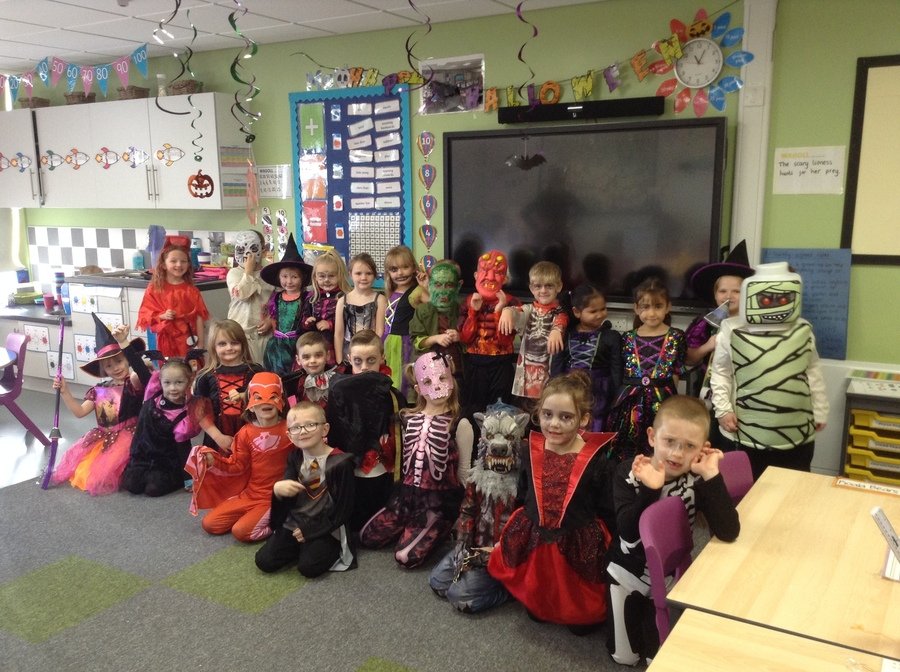 W/C 15/10/18
This week Year 1 have had a whirlwind of a busy week! We have learnt so much, worked hard and had lots of fun!
In Read Write Inc children have been practicing set 1 / set 2 sounds and writing them in their books. Children have also been using their FRED fingers when spelling words to recognise and learn the sounds.
We have shared different languages that we all know, some of us knew French, a bit of Italian and Polish! We then went on to have a look at what language people speak in Africa so we have learnt a little bit of Swahili. We have also been on a wonderful Autumn hunt where we have collected leaves and children have spotted signs of Autumn around our school grounds.
In maths we have worked really hard on counting in 2's, 5's and 10's. We have counted how many pairs of socks and eyes we have in our classroom. Then we went on to doing hi 5's to count in fives!
The children have worked really well this week. Well done Year 1!
Miss Stead
W/C 08/10/18
Year One have had a lovely week. We have been on our first trip to the reading bus. We have made our very own bird feeders to put in our gardens.
This week in maths we have finished subtraction and next week we are learning about counting in 2's 5's and 10's. In literacy we this week we have made our own facts cards about lions, which we learnt from researching the animal. We have also looked at words we can use to describe animals to make our writing more interesting.
Please remember if you have not already returned you Parent Open Day forms please could you do so soon as possible to book your place. Thank you.
Miss Stead
W/C 01/10/18
The children have had another fabulous week in Year One. This week everyone has managed to earn a wonderful 25 Dojo points, so we have all gone home with a certificate and a sticker.
In Maths we have introduced subtraction. We have learnt the crossing out method, objects and using a number line. Some of us have really excelled in our learning this week! Miss Stead and Miss Barnes are very impressed with lots of children in our class this week.
At the moment we are trying to redevelop our outdoors area and get resources for classrooms. If anyone has any old toys or playing equipment that is in a very good condition and is age- appropriate for our children we would appreciate anything you can donate. For example, small world toys (models of farms, dolls, cars etc), reading books, hula hoops, skipping ropes etc. I will also be asking children what they would like to help them learn in the outdoors area, so we know what resources we will need to see if we can see to these wishes.
The children have been given a parent open day form. Please return this as soon as possible as slots will be given on a first come first serve basis.
Miss Stead
W/C 24/09/18
This week we have done some tasting sessions! We have looked at fruits that can be found in Africa, to link in with our topic of the African Savannah. We used our senses to describe these fruits and then tasted them! We all tried most fruits, some of which we haven't heard of before. We all learnt to try new things- some of us loved the different fruits, and some of us didn't like them- but we all had a go! Mango seemed the most popular! I was very impressed with my brilliant bears for giving them all a try!
During Read Write Inc. we have been on treasure hunt to find words hidden around our classroom. Every day we are introducing new sounds and applying our learning. In maths we have now consolidated our learning of addition so next week we are moving onto subtraction!
As we are having a growing issue of lost property in the classroom, I will have a permanent marker pen to hand on a morning and afternoon so you can write your own children's names in jumpers and cardigans. If your child has lost any items of clothing, we do have a lost property box which we will be putting outside every Friday so lost property can be returned.
Miss Stead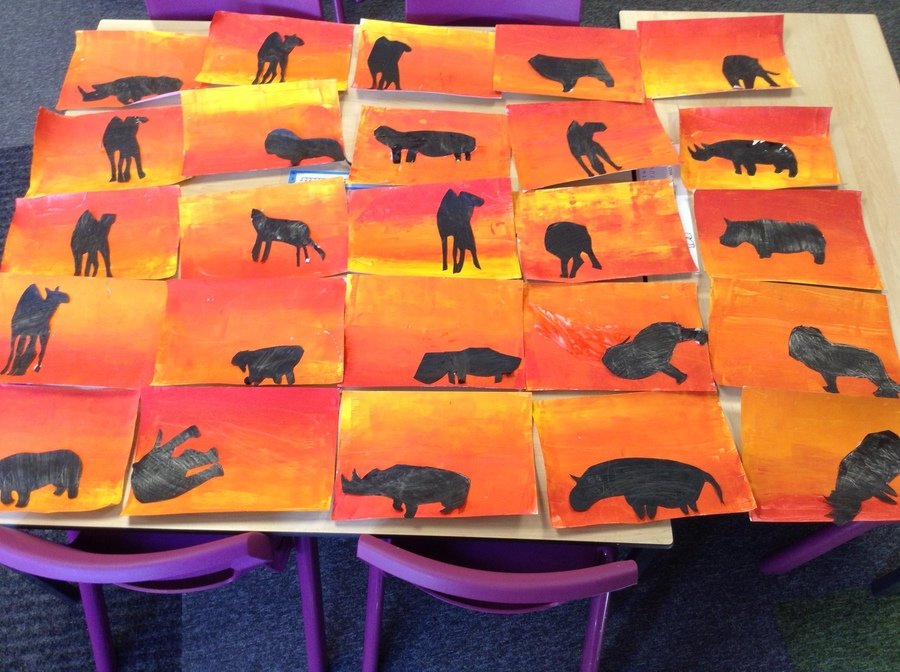 W/C 17/09/18
In Maths this week we have been learning how to write and work out addition sums. We will soon be superstars at this!
In topic we have learnt some new vocabulary about different animals and their habitats and what these words mean. We have also got very creative and began to do our African Sunset paintings!
All children have had a 1-1 reading session this week. They have all been given a reading book to read at home with an adult or an older sibling. We try to encourage children to read as much as possible, when you have read a book please can you put a comment in their reading record. Please comment about whether the book was too easy/ hard or just right- a little challenge is always good! Also, in your children's book bags I have put in phase 2 sound mats and set 1 red words (tricky words that we can't sound out, we just have to read them) so that children can use these at home. This could be that the children may want to practice their handwriting, it may be used to help with homework or any other writing the children wish to do at home.
Miss Stead
W/C 10/09/18
The children have had a fantastic two weeks settling into their new classroom. Children and staff have been getting to know each other and we are all becoming familiar with the classroom and our routines.
The children have been working really hard in Literacy and Maths. In Literacy, we have been focusing on structuring and writing a sentence. In Maths, we have been practicing our number formations, finding missing numbers and working out one more/less than a given number. In Read, Write Inc. we are revisiting our set 1 and 2 sounds.
This half term the children are learning about the Savannah and they have made their own animal masks to go onto our lovely display. We have been looking at where the Savannah is and what type of animals we might find there.
Thank you to all parents for returning your letters and any information that we have needed promptly, it is a great help! Also, thank you for being so patient at the start and end of the day whilst I am getting to know you all. A gentle reminder to please put names in children's clothing and belongings so we can keep lost property to a minimum.
Miss Stead