Welcome to the Class 5 page...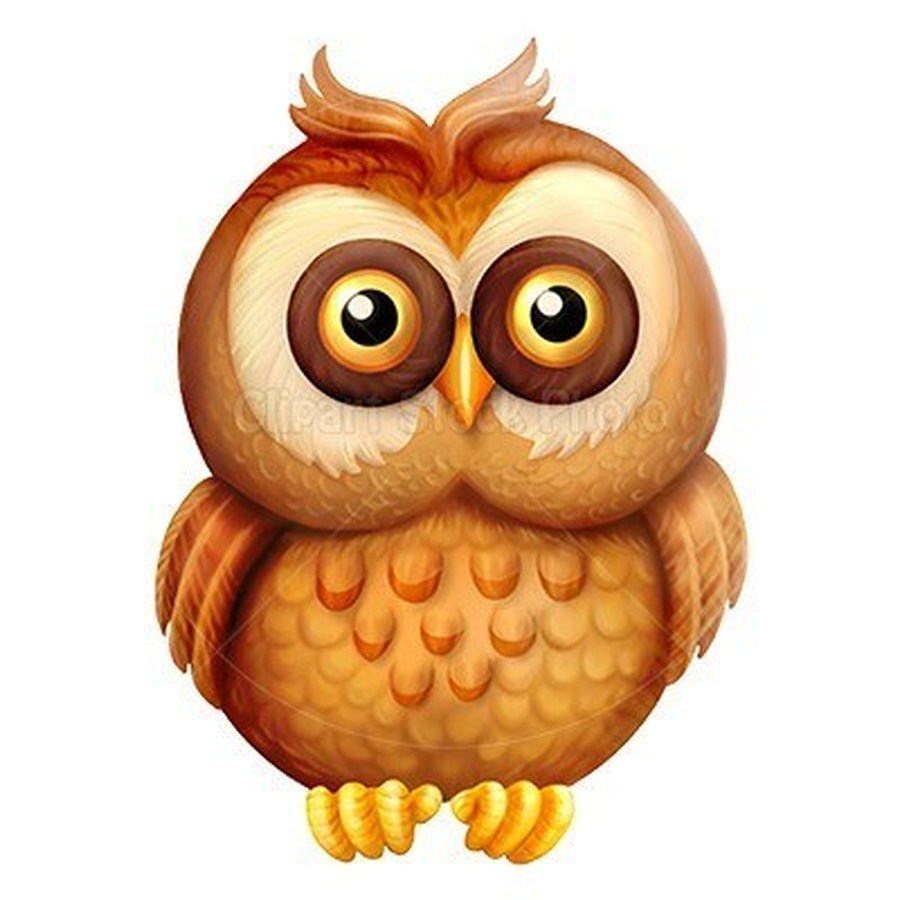 Welcome to the Class 5 page. Take a look at what we have been learning and if you want to leave us a comment then please do so...we'd love to hear from you!
.
W/C 17/07/17
This week we have enjoyed a visit to the Science and Media Museum in Bradford. We enjoyed exploring the museum, especially the Wonderlab and the Light it Up Workshop. We were given the opportunity to watch a 3D educational film about 'Our Beautiful Planet' and what it is like in Space. We had a great day.
We got the chance to visit Outwood Academy at Shafton on Thursday. We took part in the Olympic Day and got to experience different lessons at high school, such as French, English, ICT to name but a few. We were very impressed with the fact that we could have
pizza for dinner.
W/C 10/07/17
This week we have enjoyed writing our own introductions and conclusions for our biographies about Dr Kalmenius from Clockwork. We have used our imaginations well and included all the features of a biography.
In maths we have learnt how to make a pie chart and put our sports data into these charts. We have then done some reasoning about different pie charts in order to work out the angle or the quantity.
We really enjoyed dissolving substances and filtering to try and separate the solutions in science. We were really surprised when the water came out clear.
We were all very enthused about sports day and were very competitive against each other. Well done to all the children who took part.
W/C 26/06/17
This week we have started to look at biographies. We have looked at a selection of biographies and have located key features in these. We have ordered a biography about one of the characters from Clockwork in chronological order and had a go at hot seating to find out more about another character. Next week we will start writing a biography about this character.
In maths this week we have linked our maths work on data handling with National Sports Week. We have conducted lots of tests over the week and plotted graphs based on this.
We have enjoyed our transition morning in year 6, and are excited about furthering our learning next year. We had a go at a Year 6 arithmetic paper and we got some good scores.
W/C 19/06/17
This week we have been trying to edit and improve our work in literacy. We have learnt about the radius, the circumference and the diameter of a circle and worked out the measurements from a selection of objects in maths.
We have been learning about spending our pocket money in French and learnt how to count from 20 to 30. The children are really enjoying learning a new language.
In science we have planned and conducted experiments linked to dissolving powders in different temperatures of water. We predicted what we thought would happen and designed our own method of recording.
W/C 12/06/17
This week in year 5 we have continued our work on play scripts. We changed our stories to have a focus on dialogue (conversation). We have tried to improve our writing by making sure we have included things such as modal verbs, brackets for parenthesis, active and passive voice.
In maths we looked at increasing the size of a shape by scaling, and translation where we move the shape from one place to another.
We really enjoyed the talent show on Monday, and we are really proud of our girls who entered. The dance group 'Shining Stars' took third place, and Jennifer came joint second with her magic show. Well done girls for taking part and showing us all your fantastic talents. Hopefully next year now, you may have persuaded the boys to take part too.
W/C 05/06/2017
This week in literacy we have been looking at play scripts. We have read a few and had a go at writing an argument into a play script. The argument was about a young girl wanting to go to town with older girls and her Mum not wanting her to go. The children came up with reasons for and against her going which also touched on some P.S.H.C.E. The children have then edited and improved their arguments.
In maths we have finally cracked rounding. It has taken us a while to get to grips with this but we have now got a good understanding and have been able to use this knowledge to help us answer word problems involving rounding.
In science this week we have started to look at materials and their properties. We have looked at key vocabulary, then carried out tests to help us identify the properties of materials. We tested for permeability (whether water can pass through it), transparency (whether it can be seen through or not), flexibility (how bendy something is), magnetism (if it attracts to a magnet) and hardness (whether it could be scratched with a nail). The children recorded their findings in a table.
In French we have learnt how to say the foods in a salad and whether or not we like them.
W/C22/05/2017
This week was assessment week, and we all gave 100% effort to make sure we showed all the things we have learnt over the course of the year.
We would like to give special shout out to Anthony and Warren who have proved that they can do it and have worked really hard this week trying.
We finished the stories we were writing this week. We found writing a problem and resolution tricky but used the story 'Clockwork' to help us with our ideas.
In French this week we have been learning about animals and describing how they move.
We had a great time when the Paralympian came to visit us. She told us about her injury from when she was in the army and how she now trains very hard because she is a competitor in the Invictus Games. She had a positive message for us that we have used this week 'I can do it.'
W/C 08/05/17
This week year 5 have been writing stories about mystery and suspense. We have read the story Clockwork by Philip Pullman and we are using it as a model to write our own .
In maths we have been continuing our work on area and angles . We have been using a protractor to measure angles and had a go at drawing our own . We have then worked out the missing angles.
In creative curriculum we have continued our work about Europe and had a go at making a fact file about a European city. We have started to learn about the lines of latitude and longitude and also carried on with our French studies .
W/C 03.04.17
This week Year 5 have been writing Haiku's about spring which are Japanese poems based on the number of syllables in each word. We have then had a go at writing a cinquains which follows a similar idea.
In maths we have been reading, plotting and interpreting line graphs and 2 way tables.
We have continued our learning about the Buddhist religion and have even had a go at meditating to understand how the Buddha felt finding inner peace. We then linked this to the mandalas which are an artist's impression of the imaginary place you go to when meditating. We have built on our artistic skills by drawing the Buddha's face and using oil pastels to add colour.
W/C 27.03.17
This week we have been on a walk around school exploring the theme of Spring. We have enjoyed art week an have used watercolours to create pictures of Buddha.
W/C 20/03/17
Year 5 have been busy undertaking assessments this week to track our learning in maths, reading, writing and GPS. We have all tried really hard with our tests and were then rewarded with interactive science experiments and fun in the afternoons.
This week has been science week. The theme has been about 'change'. We experimented by making an irreversible change using liquid latex rubber and vinegar to cause a reaction which helped us make bouncy balls of our own. We then tested them to see how well they bounced. We had lots of fun but did complain a little about the vinegar smell. Next time we will try lemon juice.
We have also experimented with colour and then made slime. This is our favourite experiment in class 5. We love manipulating the cornflour and water solution and seeing the change when we stop manipulating it and no pressure is applied.
We have then made some posters to enter into the British Science Week competition which highlight a change. We have had some good ideas and are keeping our fingers crossed that one of them will be a winner.
Finally, to celebrate Mothering Sunday we have made our Mum's a card to show our love.
W/C 13/03/2017
This week year five have been busy finishing writing up their arguments about why people live in Haiti. We have studied abstract nouns and used these to write descriptive sentences.
In maths we have been working out the volume of cuboids and then extended our learning by looking at cuboids with parts missing and worked out the volume of these 'L shapes'. We have also covered scaling a shape to make it bigger and been working on our understanding of word problems linked to measure which has involved us converting between different units of measure.
In creative curriculum we have been furthering our understanding of the Buddhist religion, and the steps taken to enlightenment using the 8-fold path, we have thought of examples of how we fit on the 8 fold-path with different actions we have chosen or how we have done something which does not support this.
We have started reading The Butterfly Lion by Michael Morpurgo in guided reading and have been answering questions linked to this.
We really enjoyed the book swap and all the children were excited about their new books, (so excited that they started reading them straight away).
Ella declared 'This book swap is amazing!' When she was asked why, her answer was 'Because there was just so much choice and some really good books.'
We have learnt a new song in singing assembly this week 'Counting Stars by One Republic' which we loved.
WC 06/03/2017
This week Class 5 have been busy learning about earthquakes, the story of Buddha and programming algorithms into the computer.We have been writing our own arguments about why people choose to live in Haiti when they are so exposed to natural disasters.We have been rounding whole numbers and decimalsto 1 and 2 decimal places
Comments (0)
There are currently no comments.