Early Years Curriculum...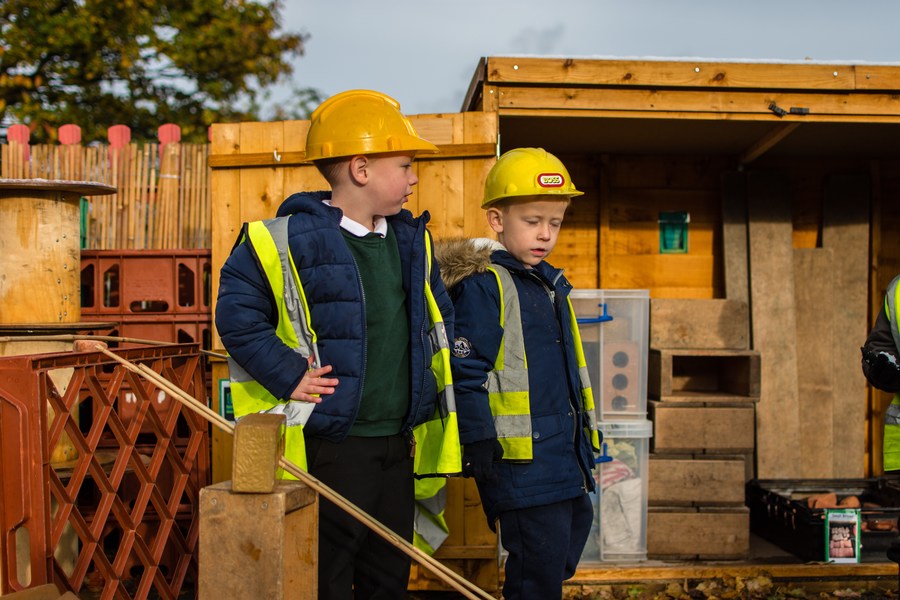 If you would like to know more about any aspect of the curriculum or are willing to volunteer time or resources to help, please contact the EYFS team in school.
Within our Early Years Unit we follow the 'development matters' curriculum. We have children in the unit from 3 years to 5 years and use this document to match learning activities to the developmental age of children; identifying where they are now and where they need to go next.
We follow a yearly overview plan which roughly maps out which skills we want to develop at what points in the year and which topics would suit this but we do believe we have a more engaging and purposeful curriculum by allowing children's interests to take the topic title. The same skills are taught but via a topic that children are interested in and therefore motivates them to learn. In our Autumn term we focus predominantly on developing children's Personal, Social Health and Emotional, Communication and Language and Physical Development skills. We do this because we believe if we do not teach children the basics, lay their foundations - i.e holding a pencil, going to the toilet, sharing, talking in a group, following instructions, then their learning will not have a secure base to build on.
EYFS Curriculum
Whole school theme:

Autumn 1

Autumn 2

Spring 1

Spring 2

Summer 1

Summer 2

Duration

8 weeks

7 weeks

5 weeks

5 weeks

7 weeks

7 weeks

Title

3 weeks baseline

All about me

1. Who am I? What do I look like?

2. Where do I live?

3. How can I help at harvest time?

4. How can I keep safe?

5. Assessment week

Transport

1. How do we get there?

2. Who can take us?

3. What does it cost?

4. Where could we go?

5. How can Father Christmas travel?

6. Christmas week

7. Assessment week

Celebrations

1. Can I tell you about my holidays?

2. What else do people celebrate?

3. It's my birthday!

4. What is Chinese new year?

5. Assessment week

Lifecycles

1. How do you move?

2. Where will you grow?

3. Who is your mummy?

4. Easter week

5. Assessment week

Under the sea

1. Who lives under the sea?

2. What do I need under the sea?

3. What do see animals feel like?

4. How can I look after the sea?

5. How can I be safe with the sea?

6. Oh I do like to be beside the seaside!

7. Assessment week

Seaside

1. Sports week

2. Who works at the seaside?

3. Who lives at the seaside?

4. What do pirates wear?

5. What do pirates do?

6. End of year

7. End of Year

Visitors/ visits/ trips

Wk 1 - Flora's bathtime

wk 2 - Walk around Grimethorpe

Wk 4 – Fire service visit

Wk 1 – Transport museum

Wk 5 – Christmas train

Wk 2 – Bollywood dancers

Wk 4 – Cooking demo

Wk 1 – butterfly house

Wk2 – duck and chicken eggs

Wk3 – planting

Wk 4 – farm animals

Wk 3 – bringing in frozen sealife

Wk 6 – seaside trip (f2)

Ice cream van to (F1)

Wk 4 – Pirate day

Wk 5 – family fun day

Books

Wk 1 – Monkey Puzzle

Wk 2- Lost and Found; Local walk.

Wk 3 – Tractor Mac Harvest time; Local Walk.

Wk 4- Fireman Sam; once upon a dragon; I can play it safely.

Wk 1 –You can't take an elephant on the train

Wk 2 – Don't let the pigeon drive the bus

Wk 3- Paddington

Wk 4 - Peppa goes on holiday

Wk 5 – Bless you santa

Wk 6 – When Granny saved Christmas

Wk 1 –

Wk 2 –

Wk 3-

Wk 4 -

Wk 1 –

Wk 2 –

Wk 3-

Wk 4 -

Wk 1 –

Wk 2 –

Wk 3-

Wk 4 -

Wk 5 –

Wk 6 -

Wk 1 –

Wk 2 –

Wk 3-

Wk 4 -

Wk 5 –

Making Relationships

Initiates conversations.

Takes into account what others say

Explain themselves to others and ask appropriate questions.

Take steps to resolve conflict with other children and compromise.

Forms positive relationships with adults and children showing sensitivity to other's needs and feelings.

Plays co-operatively, takes turns and organises activities using other children's ideas.

Self-confidence and self-awareness

Confident to speak to others about wants and needs.

Confident to speak to others about interests and opinions.

Can talk about what they can and cannot do.

Describe themselves in a positive way.

Children are confident to try new activities, speak in a familiar group and say why they like some activities more than other.

Children will talk about their ideas, choose resources they need and say if they need help or not.

Managing feelings and behaviour

Understand boundaries and behavioural expectations.

Understand boundaries and behavioural expectations.

Understand that their own actions have an effect on other people.

Begin to negotiate and problem solve without aggression.

They work as part of a group or class to follow the rules and adjust their behaviour in different situations.

Children discuss their own and others behaviour including consequences, they takes changes of routine in their stride.

Speaking skills

Use language to imagine and recreate roles and experiences.

Extend vocabulary by using new language to talk about feelings and ideas.

Can talk about and link ideas based around a main theme or event.

Introduce a storyline or narrative into play.

Communicate effectively, showing awareness of listeners needs.

To develop their own narrative using past, present and future tense.

L&A skills

Sits quietly during carpet and group time.

Maintains attention and concentrates when listening to others.

Can listen and do for a short period.

Listen attentively in a range of situations.

Listen to stories and respond to what they hear.

Give others their attention and respond appropriately.

Understanding skills

Respond to instructions involving 2 steps.

Listen to others ideas and conversations.

Follow a story without pictures or props.

Responds to others ideas and conversations.

Follow instructions involving multiple steps.

Answer how and why questions about experiences, stories and events.

Physical skills

Travel confidently using the environment effectively.

Usually dry throughout the day.

Show preference for a dominant hand and begin to form recognisable letters.

Tries a range of different foods.

Handle equipment with increasing control.

Shows understanding of practices of good health and hygiene.

Form recognisable letters most of which are correctly formed.

Show awareness of how to stay safe.

Move confidently and safely, showing good control and coordination.

Manage their own basic hygiene and personal needs.

Handel tools and equipment safely and effectively.

Know the importance of good health, physical exercise and staying safe.

Reading skills

Continue a rhyming string.

Hear and say initial sounds. Enjoys an increasing range of books.

Can segment sounds in simple words and blend them together.

Begins to read words and simple sentences. Use vocabulary influenced by books.

Use phonic knowledge to read regular and irregular words.

Read and understand simple sentences showing understanding of what they have read.

Writing skills

Write their own name.

Hears and says initial sounds in words and can segment the sounds in simple words and blend them together.

Write labels and captions.

Attempt to write short sentences.

Write words that match their spoken sounds as well as some irregular words.

Write simple sentences that can be read by themselves and others with some words spelt correctly and others phonetically plausible.

Number skills

Counts objects to 10.

Select correct numerals for 1-10. Estimates and checks by counting.

Finds and says 1 more or 1 less than a number to 10 and uses the vocabulary more and fewer.

Finds the total and uses vocabulary including adding and subtracting. Uses meaningful marks to record.

Count and order numbers to 20 and say 1 more and 1 less.

Add and subtract 2 single digit numbers and solve problems.

SSM skills

Use familiar objects and common shapes to build models. Use positional language.

Select a particular named shape. Order and sequence familiar event.

Begin to use mathematical language for 2D shapes. Use everyday language related to time.

Order objects by height and length.

Begin to use mathematical language for 3D shapes. Measure time in simple ways. Order objects by weight and capacity.

Use everyday language to talk about size, weight, capacity, position, distance, time and money.

Use mathematical language to talk about size, weight, capacity, position, distance, time and money.

EAAD skills

Explores songs, dances and instruments.

Explores colour mixing.

Play alongside others.

Experiments with textures and combines different media.

Choose colours for a purpose.

Manipulates materials to construct with a purpose in mind.

Create simple representations and initiate new combinations of movement and gesture to express ideas.

Selects appropriate tools and resources and adapts work.

Plays cooperatively as part of a group introducing a narrative or story.

Sings songs, make music and dance thinking of ways to change them.

Be creative with media and materials that they have used.

Children use and explores a variety of materials which they experiment with safely.

Represent their own ideas thoughts and feelings through design and technology, art, music, dance, role-play stories.

UTW skills

Uses age appropriate software.

Begins to identify some similarities and different.

Enjoys joining in family routines.

Uses age appropriate software.

Begins to identify patterns and change.

Enjoys joining in family customs.

Completes a simple computer program.

Looks closely at similarities and differences.

Understands joining in family routines.

Completes a simple computer program.

Looks closely at patterns and change.

Understands joining in family customs.

Children recognise a range of technology at home and school.

Children know and talk about similarities and differences in relation to places, objects, materials and living things in their own and other environment.

Talk about similarities and differences and know that others do not always enjoys the same things.

Selects and uses technology for purpose.

Make observations about their environment and explain why things occur or change.

Talk about past and present events and traditions in their own lives, family members and people in the community.

Parental links
Click on the download button to open the current curriculum leaflet for your child's class.
Adult role in the EYFS curriculum...
The adult role is ever changing in the EYFS - the Early Years is not a formal classroom setting and 3/4 of our day in the Early Years unit is based around extended child initiated play both indoors and outdoors. Our Early Years staff- both teacher or support staff - are highly skilled to observe children's play and routines and assess what it means in relation to their development level.
Our teachers work closely with 5 children each week, following bespoke individualised planning to their learning and development needs. These 5 children change weekly so every child in the unit is seen by the teacher, in depth, every half term. At the end of each week families are invited into the unit to share their child's learning, we call this our 'Miley Mini' mornings and afternoons.
Our support staff then follow planning to observe and assess the our children who are not Miley Minis and observe how children apply their skills, seen in the Miley Mini week, in provision; noting any changes to provision that need to happen to support further development and new found interests.
All staff are Key workers and children are all assigned a key worker person. This person means that children and families have a familiar and supportive contact within the unit during transition times and also any times that families may need extra support. The Key Workers also are responsible for maintaining children's learning journey files and share these with their key children half termly.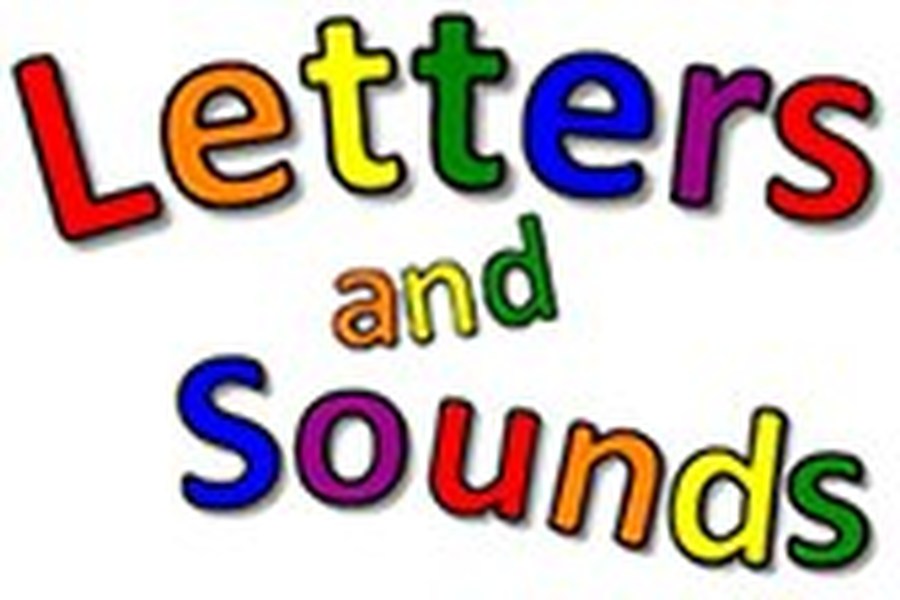 Nursery
For 15 minutes a session we teach Letters and Sounds as a pre-programme to RWI. Phase 1 Letters and Sounds is a phonics programme that build children's speaking and listening skills to prepare children for reading and writing in Reception. We do introduce Nursery to RWI rhymes and images throughout the year in provision to ease the transition into Reception but also allow children who are ready to learn letters to learn them.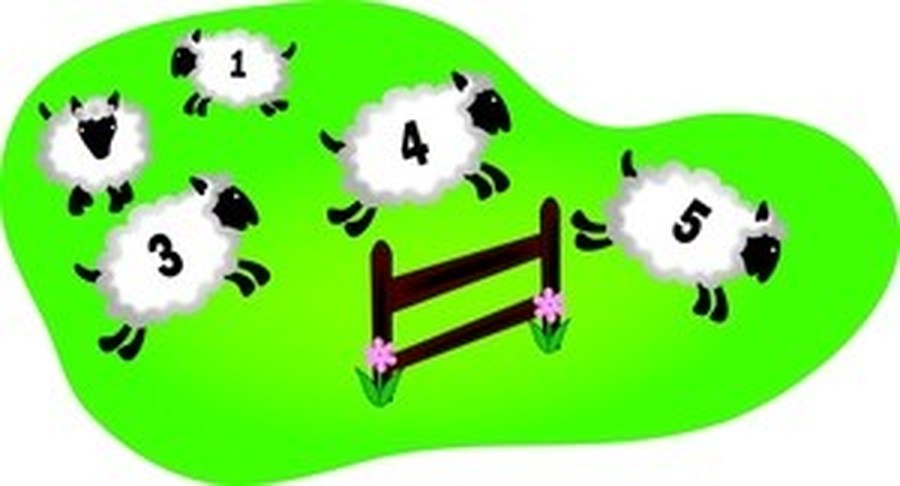 Nursery
For 15 minutes a session we teach maths the Early Years way! We sing counting songs, count objects, go on number and shape hunts around school. We encourage children to join in songs and use their fingers or props to represent number. We focus on number names, 1:1 touch counting, basic shape recognition and number recognition so children have a basic and broad knowledge ready for their Reception year.
Here are some songs to try at home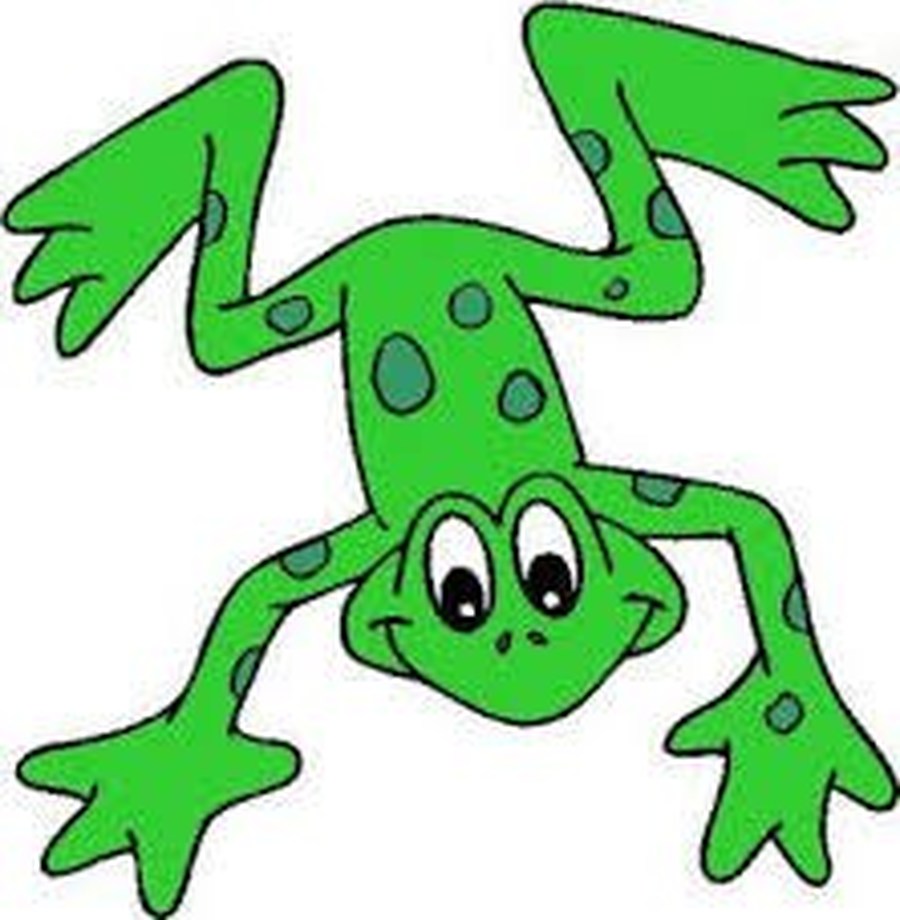 Reception
Has your child ever come home and said "Maisie mountain mountain"? Don't worry if you are unsure what they mean they are actually telling you what they have learnt at school! To teach children the phonics, reading and writing skills they need we follow the Read Write Inc. scheme, followed until Y2, via short, daily group times. We do run the group inline with the scheme but also ensure that our beliefs on how children in the Early Years learn are upheld. Children are taught a short rhyme and image to go with each letter, they then build up to reading and writing words using this knowledge progressing onto books.
There is more information on our 'reading and writing at Milefield' page. Miss Wilford, our RWI lead, offers informal parent sessions to give further information. You can also look on the RWI website.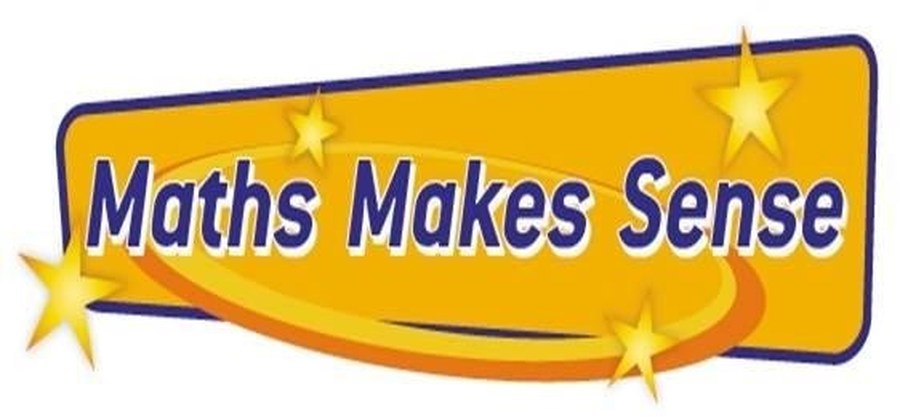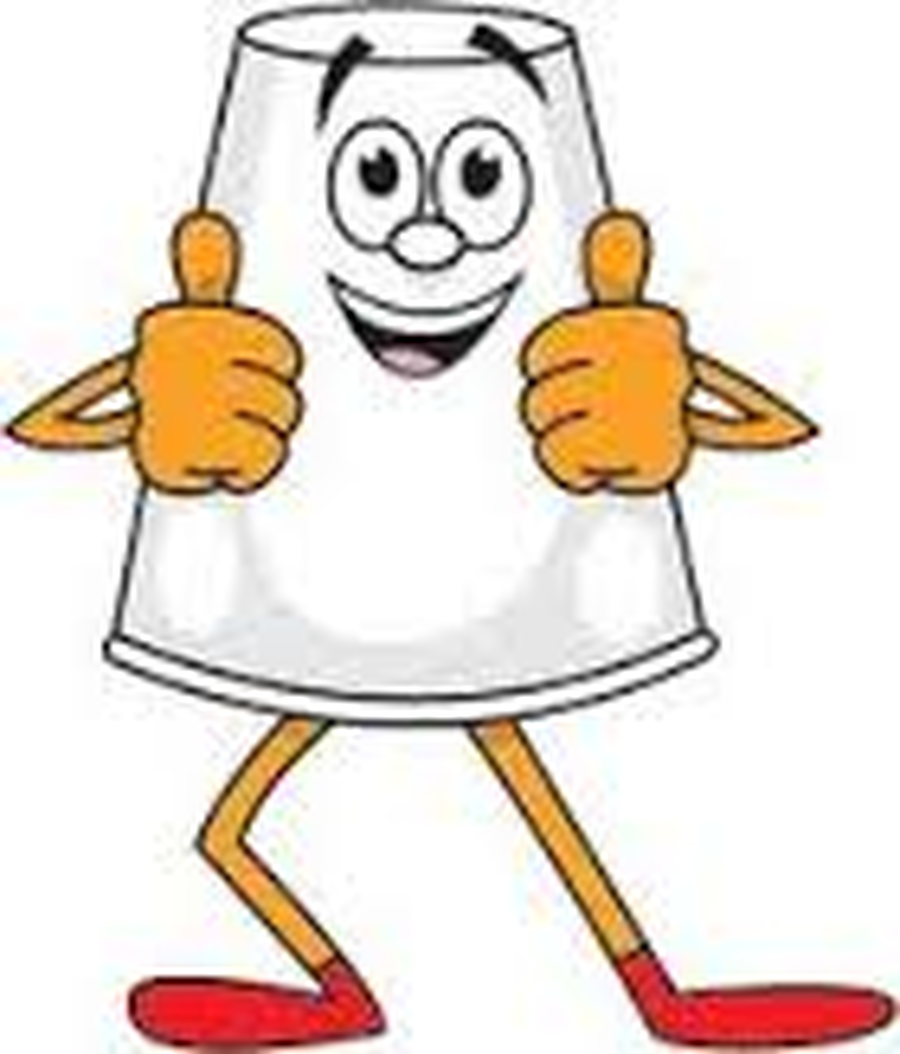 Reception

Similarly to Read Write Inc. Maths Makes Sense is a whole school programme we follow to teach children the learning system of mathematics. The children use resource tables, maths tables and cups during sessions. The combination of objects, actions and vocabulary makes maths accessible to children.

There is more information on our 'maths at Milefield' page. Miss Wilford, our MMS lead, offers informal parent sessions to give further information. You can also look on the MMS website.