W/C 21/10/19
Happy half term! We've had a busy week this week and have been getting ready for Halloween! We've created our own spells in literacy and created instructions for them! In topic we have learnt about where Halloween has come from and how to stay safe and even had our own Halloween party where we decorated biscuits and had a Halloween toy!
We now have a class twitter page, please follow us for daily updates and important information! @MfpsY1/2
The children have worked hard this half term and I hope you all have a safe and relaxing half term!
Thanks,
Miss Newton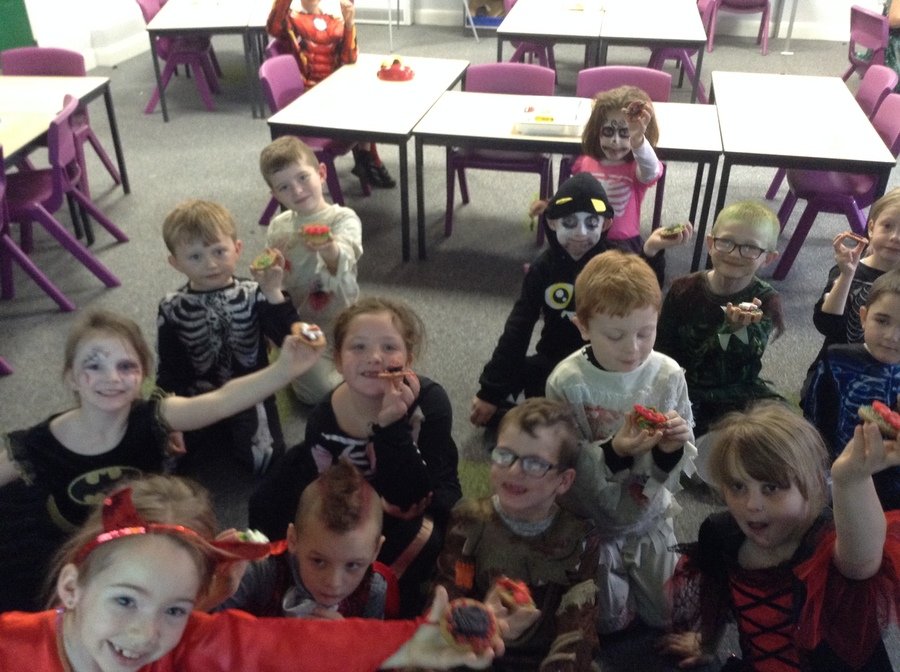 W/C 7/10/19
Literacy
This week we've been writing up our recounts from the school trip! The children have worked really hard which has shown in their work. Next week we will be looking at instructions to make some sandwiches which I'm sure will be very exciting!
Maths
My maths group have been looking at 2D shapes and their properties, we've had lots of fun with this through playing games and going on a 2D shape hunt!
Topic
We've been practising our sewing skills this week which the children have done really well with! Next week we are going to start making our own teddy bears so we can apply our sewing skills. If you would like to help your child please feel free to encourage the children to practise their sewing further as it can be quite tricky!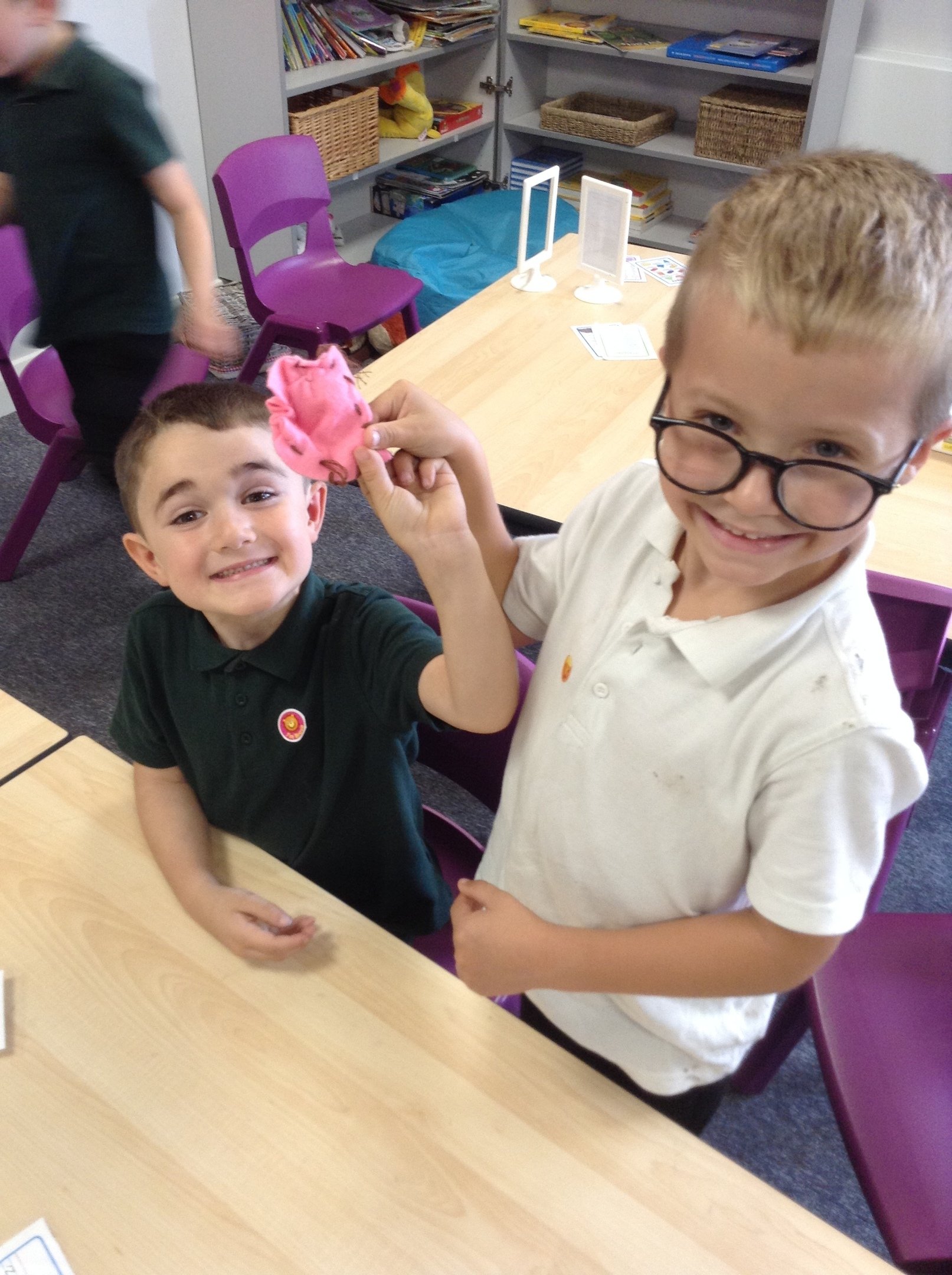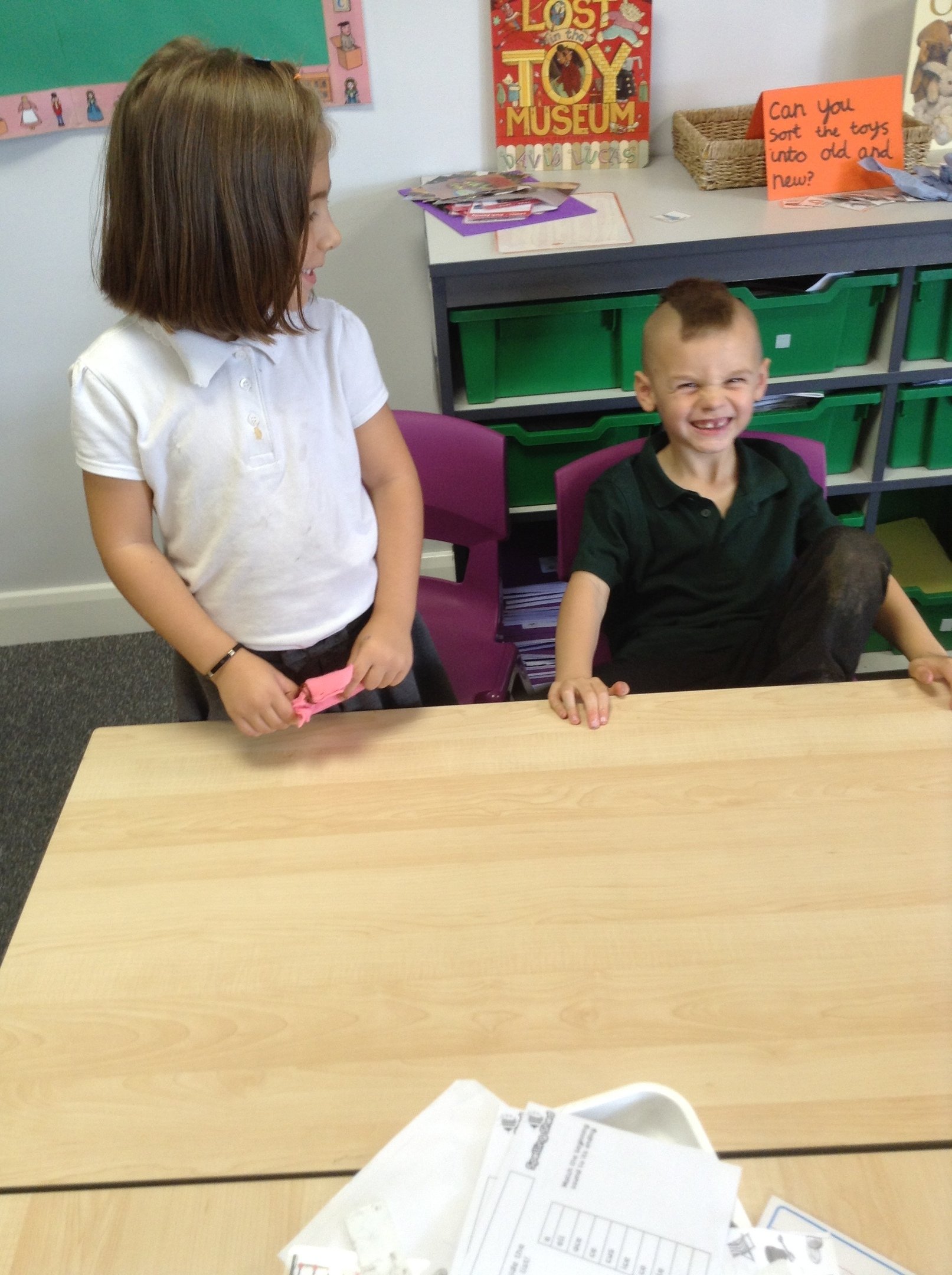 Spellings
Next week, year 1 will look at the following spellings: back, neck, click, suck, block, black, deck, tick, truck, clock.
Year 2 will be looking at: knock, know, knee, knit, knew, knight, gnome, kneel, gnat, gnaw.
If you wish to help please feel free to encourage your child to practise their spellings at home.
Attendance
Unfortunately our class attendance this week was 93.3%, our target is 96%. Please try your best to ensure your child is in school every day so we can meet this target.
It was lovely to see so many of you at our parents meeting this week, I hope you have a lovely weekend.
Thanks
Miss Newton
W/C 30/10/19
We've had an exciting week on our first school trip to Weston Park Museum! The children explored old toys and recorded lots of facts about them! The children were an asset to the school and all showed fantastic behavior throughout the day!
Next week we will begin to write a recount on our school trip and begin to make our own teddy bear!
Miss Newton
W/C 16/9/19
In maths this week we have been looking at addition and how many ways we can make the number 20 such as adding 17 and 3. The children tried really hard and produced some good work! During literacy we have began to retell the story of Goldilocks and the three bears, the year twos have even created their own endings to the story which have been fantastic! We've had an exciting delivery this week for KS1! A box full of old toys has been delivered to support us with our learning in topic as we have been focusing on old toys. This will help us in creating a timeline next week.
Please ensure you hand your trip letters and money to me or at the office.
Thanks.
Miss Newton
W/C 9/9/19
Welcome to class 1/2!
We have been working incredibly hard over the past two weeks settling in to our new classroom!
In literacy we have been looking at Goldilocks and the three bears in preparation to retell it next week. All children have produced some lovely pieces of writing already. In Maths we have been looking at numbers and place value.
In our topic sessions we have been looking at some olden day toys and have had a chance to play with them which the children enjoyed. Over the next couple of weeks we will be making our teddy bears so any pieces of clean fabric you are no longer using such as bedsheets, pyjamas or clothes are greatly welcomed.
Our PE sessions will also be on a Wednesday and Friday and parent read will be on a Tuesday and Thursday.
I hope you all have a lovely weekend.
Miss Newton